Credit Repair Sacramento:  It's always nice to "know a guy"
So we're sharing our personal credit repair specialist that will deliver discounted services
If your credit score is stopping you from achieving your dreams of homeownership, New Way Mortgage is here to help.
First, it's important to understand where your credit is at as a starting point. Many people assume their credit is worse than it actually is, so that's why we start with a free credit review.
From there, we can make recommendations on how you can improve your credit score or refer you to a credit repair specialist in Sacramento that can assist you. Watch the videos below to learn and make sure to take the free credit review quiz below to get started.
If you already know your credit score and would like to connect with a New Way team member, click here.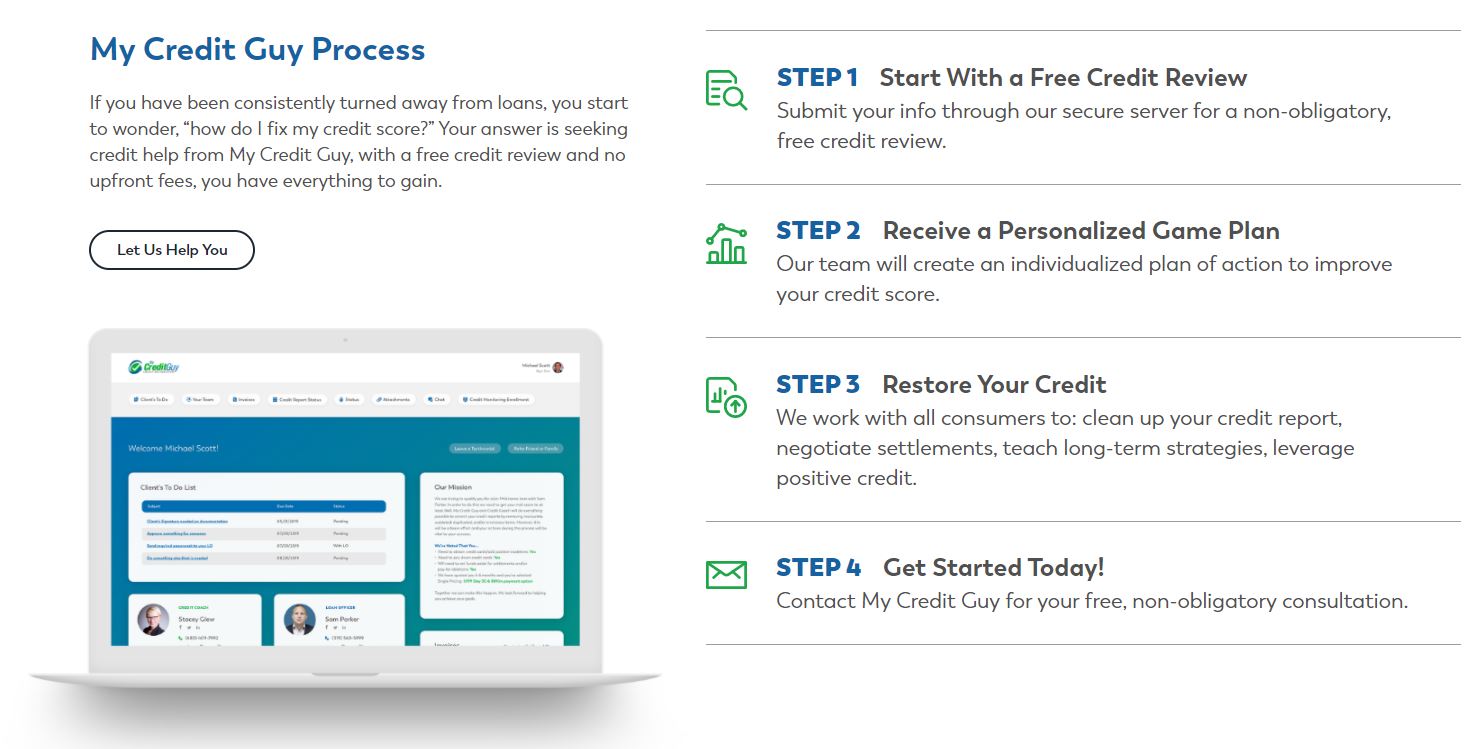 Want to be introduced to My Credit Guy?
(Start with a FREE credit review)
Disclaimer: New Way Mortgage, Inc. is not affiliated with My Credit Guy nor do we receive any form of compensation for referrals to My Credit Guy. New Way Mortgage, Inc. is a member of the Association of Independent Mortgage Experts (AIME) and is passing on the discounted rate that My Credit Guy offers to AIME member clients.