Buying a Second Home or Investment Property?
Are you ready to reach financial independence through real estate? Whether you are looking for an investment property or a vacation home to spend your days relaxing, our team is here to help! New Way Mortgage offers the same commitment to personalized service, ease, and efficiency when it comes to investment property financing.
Your dream home might be within reach! Our mortgage professionals can help you obtain investment property financing that fits both your short and long term goals. Our prequalification process will ensure that you are ready to buy when the right opportunity arises, and we can help you find a real estate agent in the location you are looking to buy.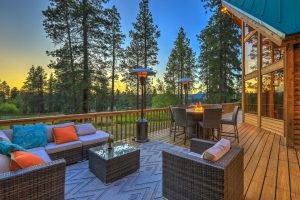 Mortgage Loan Programs for Vacation and Investment Homes
30-Year Loan
Take advantage of low rates by locking into a low payment with a traditional 30-year loan. You may be able to qualify for owner-occupied financing with lower interest rates, based on your use of the home. Talk to a loan specialist to find out what programs offer the best terms for your situation.
15-Year Loan
Get the same security of a 30-year fixed rate mortgage, but pay your mortgage off in half the time. This means paying less in interest and owning your home sooner! This translates to greater monthly income from your investment.
Get Pre-Qualified
Great investment properties are out there but are often purchased by buyers "in the know" quickly. Increase your bargaining power by getting pre-qualified with us today.